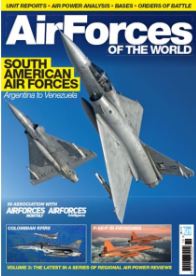 Featuring:
Last push for the Pucará
In a sad irony, the IA-58 Pucurá may not be in service to mark this year's half a century since its first flight. Santiago Rivas describes how its final operator is preparing for the rugged close air support aircraft's last missions.
South America air forces update
AFM's team of correspondents brings together the major stories from SouthAmerica's air forces over the last 12 months.
Jungle lions at 30
Yissachar Ruas reports from Palanquero air base as AFTOW flies with the upgraded Kfir fighters of the Colombian Air Forces Escuadrón de Combate 111.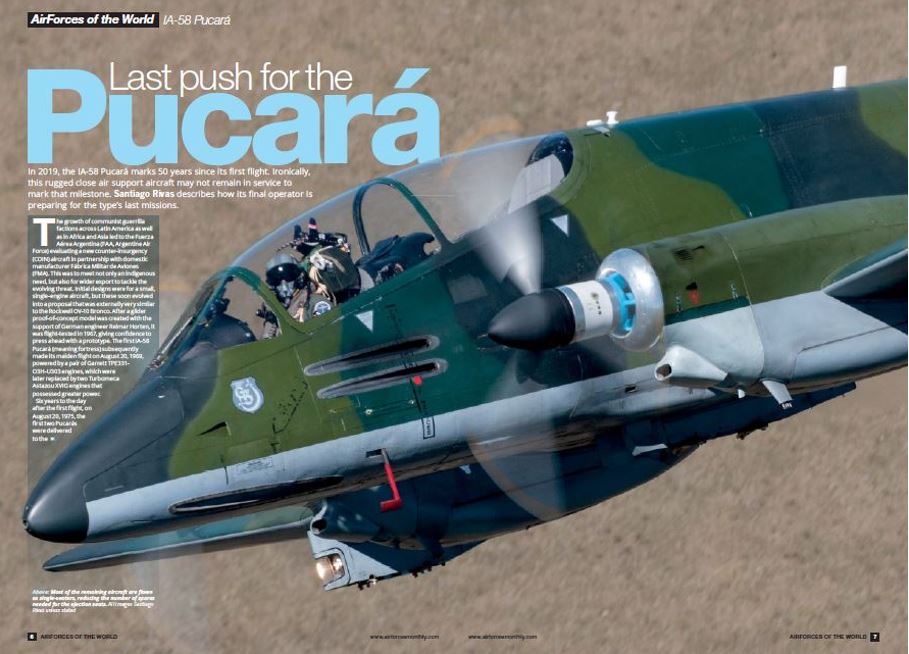 Argentine Air Force on ice
Each yearm units of the Argentine Air Force head to the Patagonian Andes to practise flying in an environment that closely simulates operations in the Antarctic. Horacio J Clariá joined them.
Fighters of the Southern Cross
Air arms from Brazil, Chile, Peru and Uruguay as well as the United States, Canada and France, came to Natal air base in northeast Brazil for the joint CRUZEX exercise in late November 2018. Cristobal Soto Pino witnessed the action.
AND MUCH MORE!
Pick up your copy now direct from KeyPublishingShop or in WHSmith and leading newsagents.

Alternatively, you can download a digital edition here - https://bit.ly/2k7gH0w