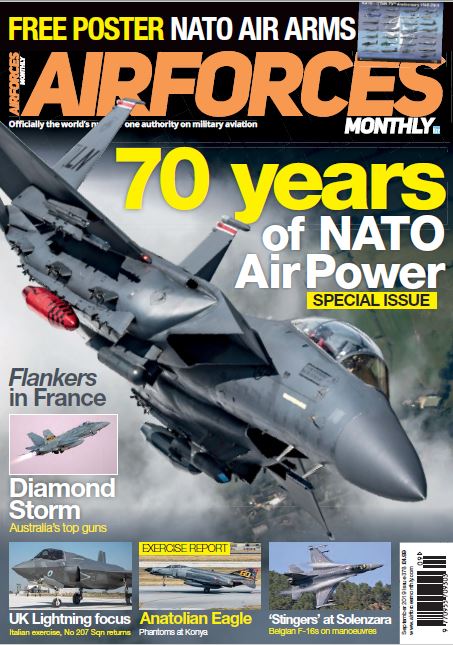 Features:
Restructuring Norway's Air Defences
While introduction of the F-35A represents the most important element in the modernisation of Norway's air arm, changes within airborne surveillance, search and rescue and other rotary components are helping to redefine its future shape and capability, as Ian Harding and Kevin Wills discover.
Solenzara Stingers
Earlier this summerm 1 Squadron 'Stingers; of Belgian Air Component departed their home base of Florennes for a two-week deployment to Solenzara on the French Island of Corsica. Joe Campion joined them.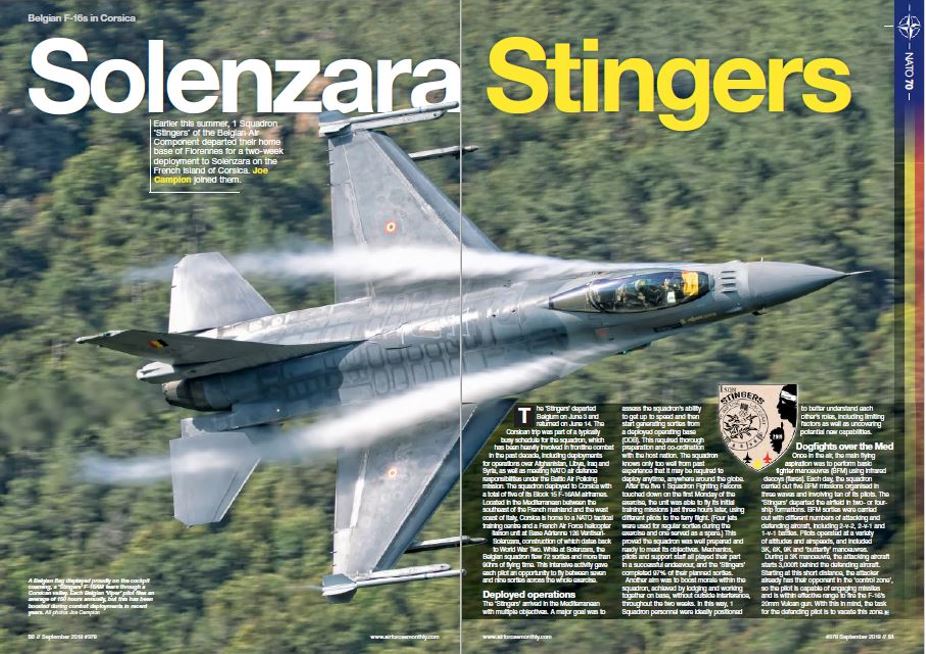 Staccato Pursuit
RAF F-35Bs and USAF F-35As joined Italian Air Force F-35As for joint drills at Amendola air base, and David Cenciotti flew with them.
And Much More!
Pick up your copy, from Thursday 15th August, direct from www.airforcesmonthly.com or in WHSmith and leading newsagents.

Alternatively, you can download a digital edition here - https://bit.ly/2nqHK7b