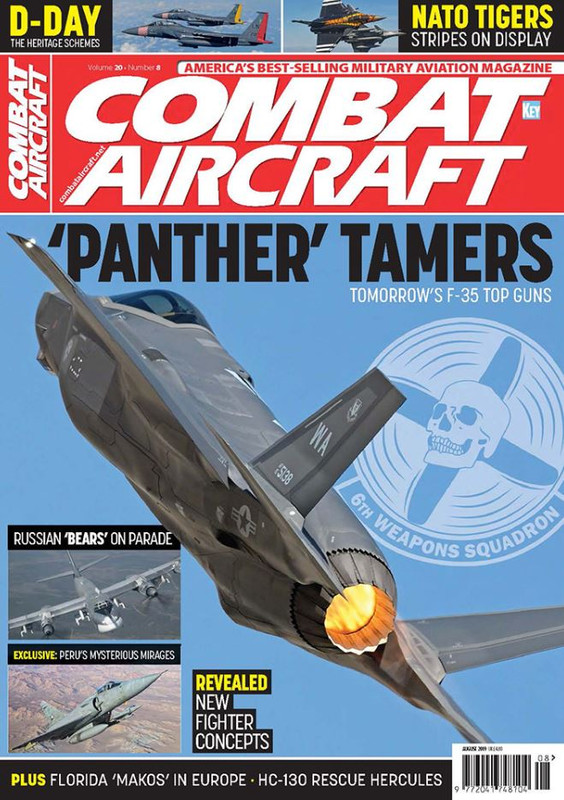 In this magazine: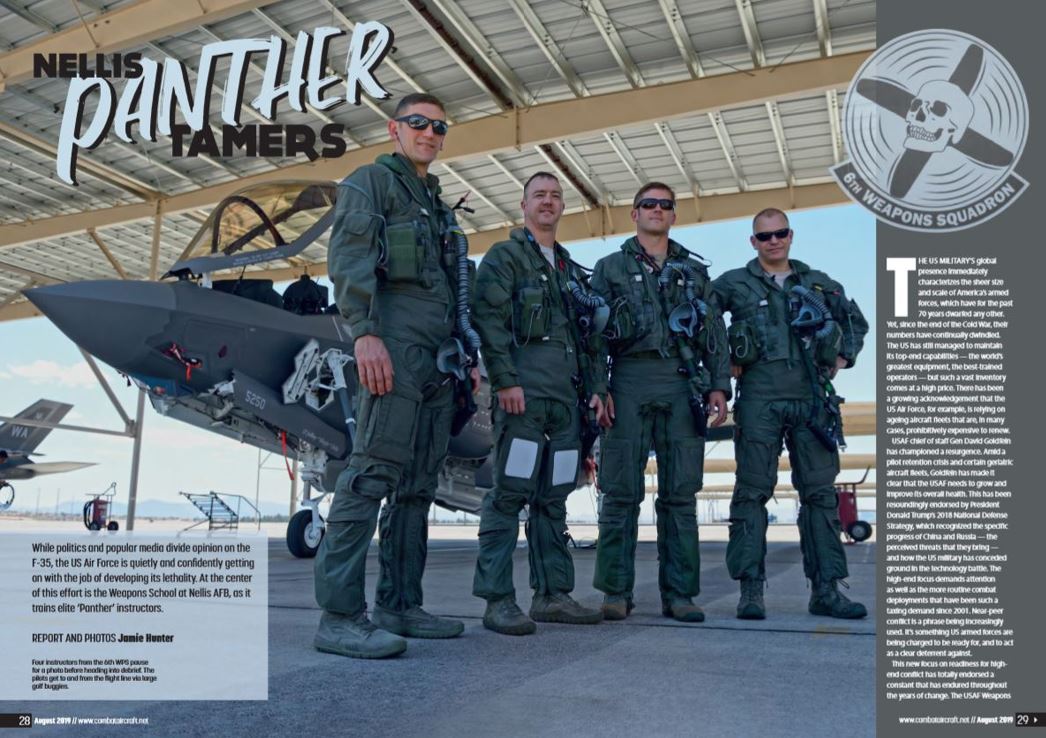 NELLIS 'PANTHER' TAMERS
While politics and popular media divide opinion on the F-35, the US Air Force is quietly and confidently getting on with the job of developing its lethality. Jamie Hunter visits the Weapons School at Nellis AFB, where it trains elite 'Panther' instructors
VICTORY DAY 'BEARS'
A pair of recently upgraded Tu-95MS 'Bear-H' strategic bombers were prepared for this year's Victory Parade that centred on Moscow's Red Square, as detailed by Thomas Newdick, with exclusive photos by Dmitriy Pichugin
LAST DAYS OF THE KING
Known as the Combat King, the HC-130N and HC-130P variants of the Lockheed Hercules have supported the USAF's combat search and rescue (CSAR) mission since the mid-1960s. Tom Kaminski charts the type's history
And Much More!
Combat Aircraft August issue is available now from WHSmith and all other leading newsagents for just £4.80. Alternatively, pick up your copy with FREE P&P from our online shop or download a digital edition from www.pocketmags.com, simply search 'Combat Aircraft'.