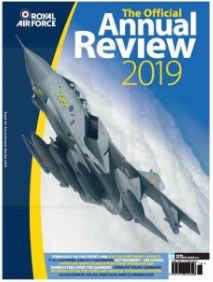 In this magazine: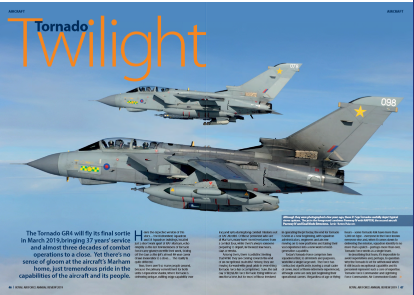 A Momentous Event
The largest and most spectacular part of the RAF100 celebrations – a mass flypast over Buckingham Palace – took place in July. Review looks back on a day the RAF went to town, with exclusive behind-the-scenes access.
Black Sea Policing
Wing Commander Chris Ball, Officer Commanding 135 Expeditionary Air Wing, talked to Review about Operation Biloxi 18, the RAF's latest contribution to NATO's Enhanced Air Policing force over the Black Sea region.
Watching the World… 51 Squadron and Rivet Joint
Gathering signals intelligence is 51 Squadron's mission, the unit working in close co-operation with its US Rivet Joint colleagues. Based at RAF Waddington, it's one of the UK's key ISTAR operators, as Wing Commander Phil McConnell, Officer Commanding 51 Sqn, reveals.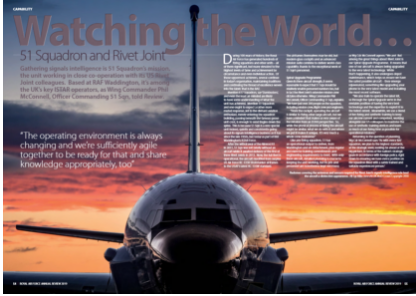 huntington branch near me
Tornado - Fighting to the End
We take a detailed look at the mighty Tornado ground attack aircraft's last operational duties as it approaches the end of its front line service.
Welcome to the F-35 Lightning
In 2018 RAF Marham became home to F-35B Lightnings operated by 617 (Dambusters) Squadron. Review was given exclusive access to the special unit, and incredible aircraft.
RAF Official Annual Review 2019 is available now from WHSmith and all other leading newsagents for just £6.99. Alternatively, pick up your copy with FREE P&P* from www.keypublishing.com/shop or download a digital edition from www.pocketmags.com - simply search 'RAF Official Review 2019'