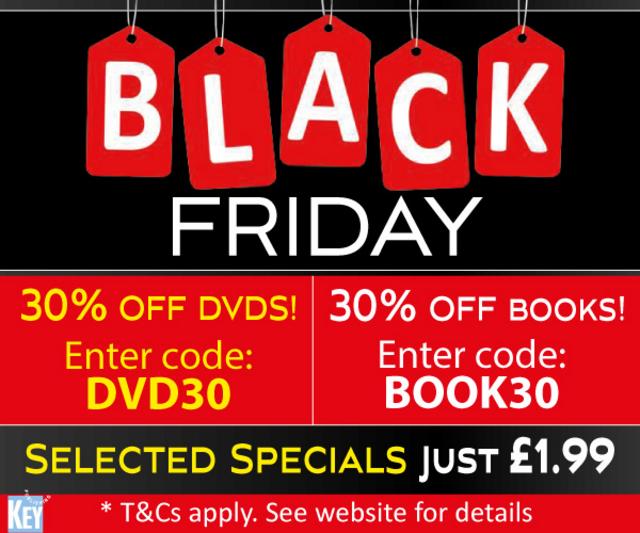 Black Friday is here and we're celebrating by bringing you one of our biggest sales ever!
​​​​​​​
For a limited time, pick up ANY of our books and DVDs at a 30% reduced price! We've also extended most of deals from throughout the week so make sure you don't miss out!
To view our entire range and grab yourself a Black Friday bargain, visit our shop here
Alternatively you can order over the phone by calling our dedicated Mail Order team on +44(0)1780 480 404 (Lines open 9:00am-5:30pm GMT)

Hurry! Offer ends
10am GMT, Tuesday 27th November
, FREE 2nd Class UK and BFPO postage only. 1st Class and overseas charges apply.