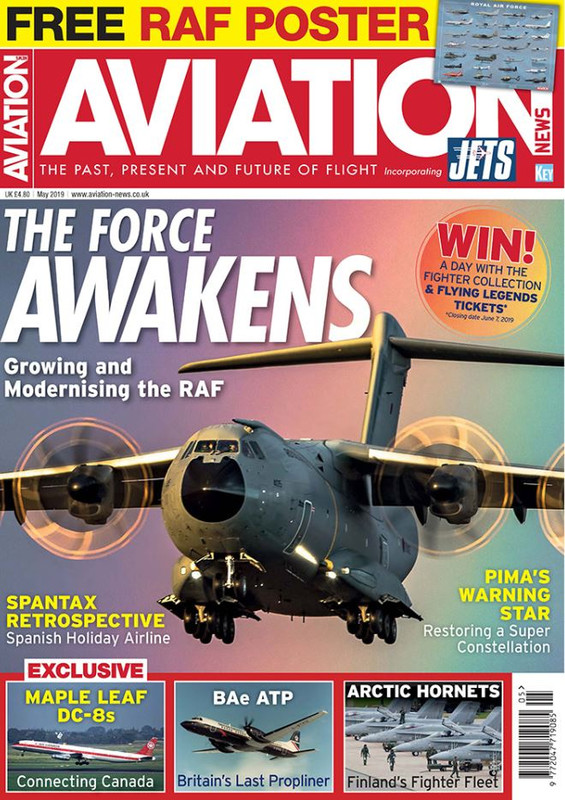 Featuring:

FREE RAF Poster!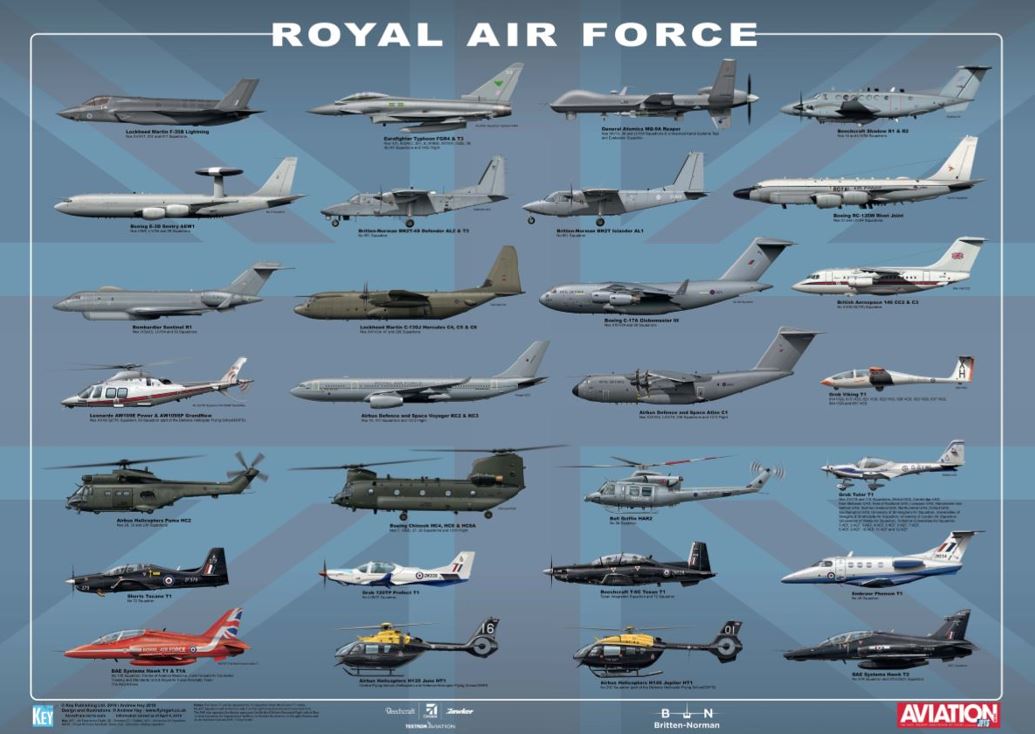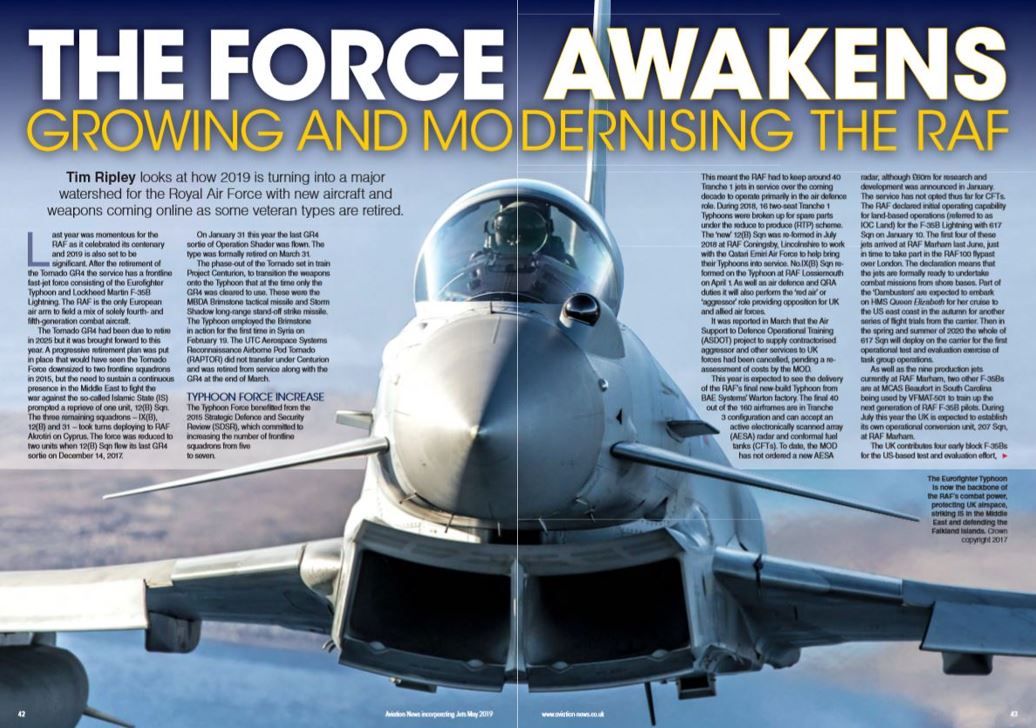 The Force Awakens: Growing and Modernising the RAF
Tim Ripley assesses the current state of the RAF.
On Top of the World: Finland's Arctic Hornets
Dr Kevin Wright details the evolution of the Hornet in Finnish Air Force service and looks at plans for its replacement.
Spantax: Rise and Fall
Javier Rodriguez looks back at the Spanish airline Spantax.
And Much More!
Pick up your copy now, direct from www.aviation-news.co.uk or in leading newsagents. Alternatively, you can download a digital edition here - http://bit.ly/2iMpz4R. UK customers? Click here - http://bit.ly/2CoXiyV - to find your nearest Aviation News stockist