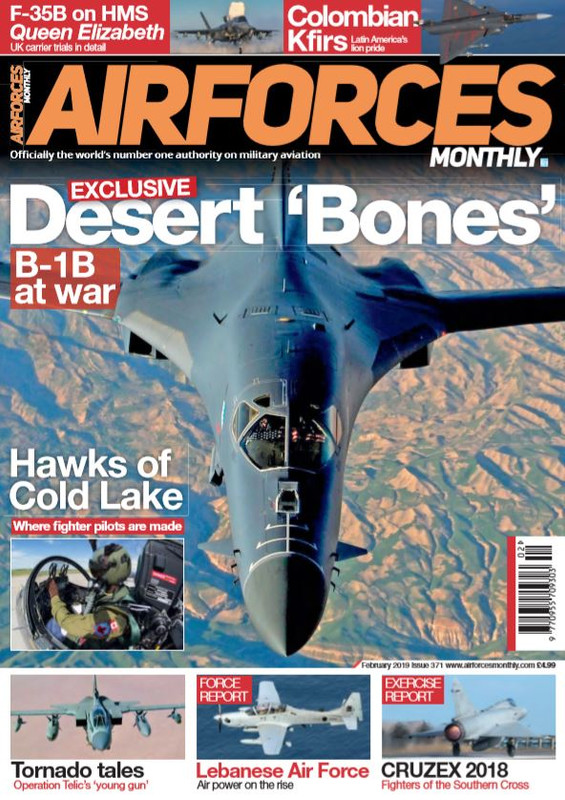 Featuring: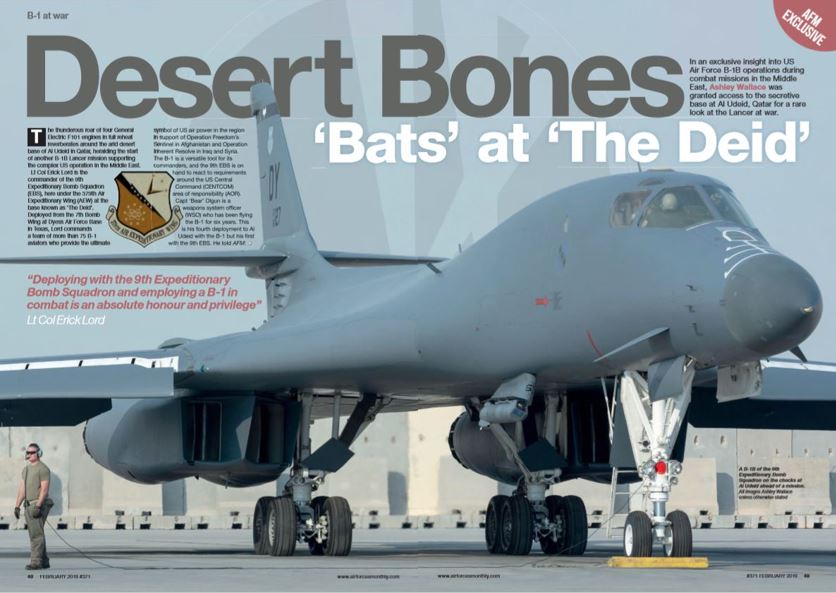 Desert 'Bones'
In an exclusive insight into US Air Force B-1B operations during combat missions in the Middle East, Ashley Wallace was granted access to the secretive base at Al Udeid, Qatar for a rare look at the Lancer at war.
Kings of the Arctic
Located within the Arctic Circle, Bodø airfield is surrounded by sea, mountains and fjords, and experiences the strongest winds in Norway. It's an environment fraught with danger for the aviators of 330 Skvadron, as Neil Dunridge discovered.
Tehran's show of force
The ninth Iran International Airshow ran from November 26-29 on the small island of Kish. In the shadow of renewed international pressure on the country, Daniele Faccioli witnessed an incredible display of air power.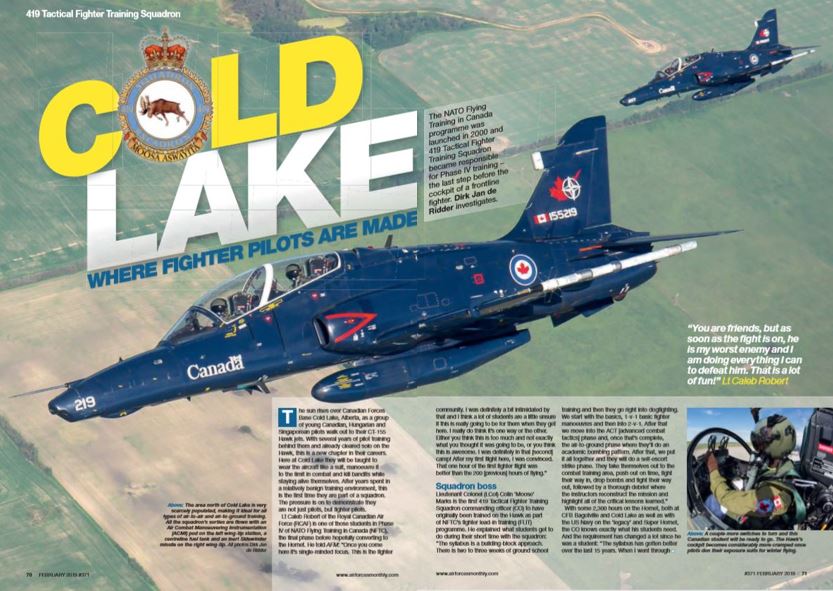 Cold Lake – where fighter pilots are made
The NATO Flying Training in Canada programme was launched in 2000, and 419 Tactical Fighter Training Squadron became responsible for Phase IV training – the last step before the cockpit of a frontline fighter. Dirk Jan de Ridder investigates.
Postcard from Iruma
AFM contributor Rolf Flinzner was at Iruma Air Base in the city of Sayama, Saitama Prefecture, north of western Tokyo, when the Japan Air Self-Defense Force opened the station's doors to the public as part of the Culture Day national holiday on November 3.
Jungle lions at 30
Yissachar Ruas reports from Palanquero air base as AFM flies with the upgraded Kfir fighters of the Colombian Air Force's Escuadrón de Combate 111.
AirForces Monthly is

AVAILABLE NOW

for just £4.99 from the Key Online Shop. Alternatively, you can purchase your copy from WHSmith, any other leading newsagent or download your digital copy here.