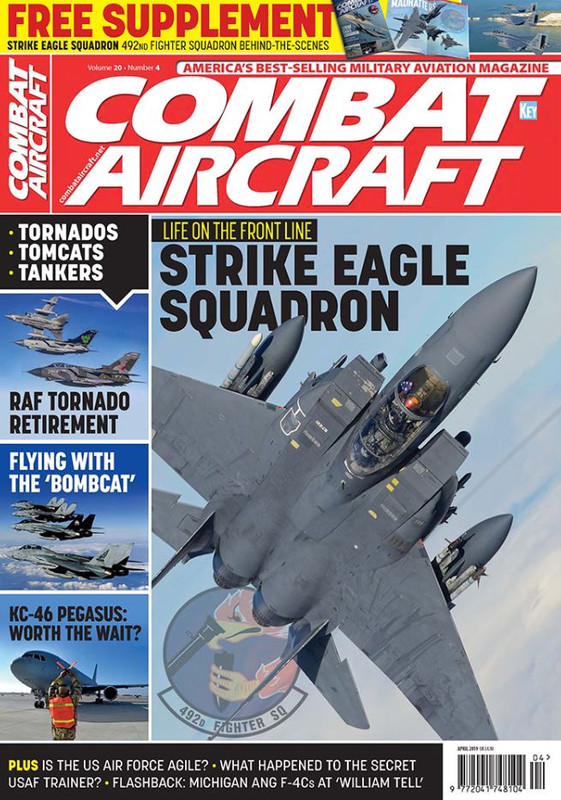 Featuring: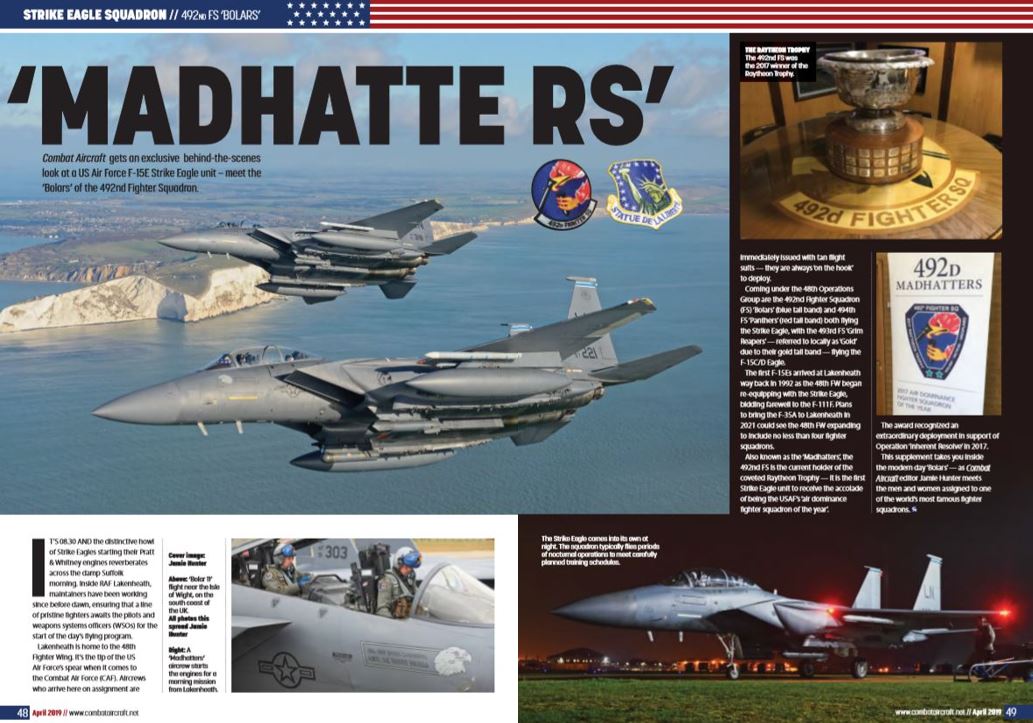 STRIKE EAGLE SQUADRON
Jamie Hunter paid an exclusive visit to a leading US Air Force F-15E Strike Eagle unit — meet the 'Bolars' of the 492nd Fighter Squadron
TORNADO: A ROYAL AIR FORCE LEGEND BOWS OUT
In March, the Royal Air Force retires its last Panavia Tornado GR4s after an incredible career. Jamie Hunter looks back over a remarkable service record
KING LEAR
In April 2019, the 375th Air Mobility Wing marks the 35th anniversary of the Learjet Model 35's entry into USAF service as the C-21A. Tom Kaminski looks at the career of this unsung hero
THE FORGOTTEN TRAINER
Northrop Grumman sensationally pulled out of the race to build a new training aircraft for the US Air Force, but what happened to its contender? Jon Lake investigates
'RED FLAG'
The first 'Red Flag' exercise of 2019 brought together high-end platforms from the US and its close allies — taking the gloves off for some serious cutting edge, near peer threat, training
FLYING WITH THE 'BOMBCAT'
Ted Carlson takes a trip down memory lane to join F-14B Tomcats conducting operational evaluation of the Joint Direct Attack Munition. Strap in, it's time to fly with the 'Bombcats'
Pick up your copy now, direct from www.combataircraft.net or in leading newsagents. Alternatively, you can download a digital edition here - bit.ly/2kvgVwt

UK customer? Click here - bit.ly/2NG3Cbz - to find your nearest stockist.