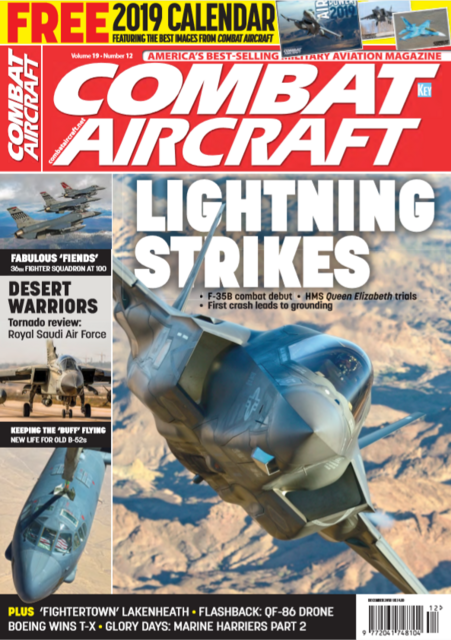 Featuring: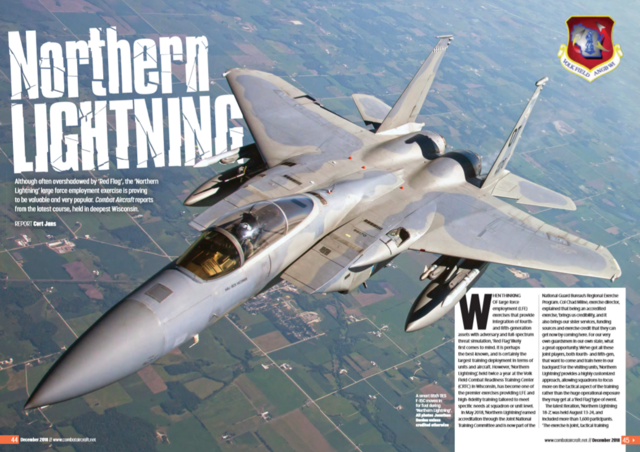 EXERCISE REPORT: 'NORTHERN LIGHTNING'
Although often overshadowed by 'Red Flag', the 'Northern Lightning' large force employment exercise is proving to be valuable and popular, as Curt Jans discovers
EYE ON THE EAST: CHINA JOINS THE 'LIFT' LEAGUE
For many years, two companies - Guizhou and Hongdu - have been the major suppliers of trainers to China's air force and naval aviation. Now both are offering very different solutions on the international market
DESERT WARRIORS
The Royal Saudi Air Force has clocked up 32 years of Tornado operations. Jon Lake recalls the story of how Saudi Arabia became the only export customer for the Tornado and how the aircraft have been upgraded to remain credible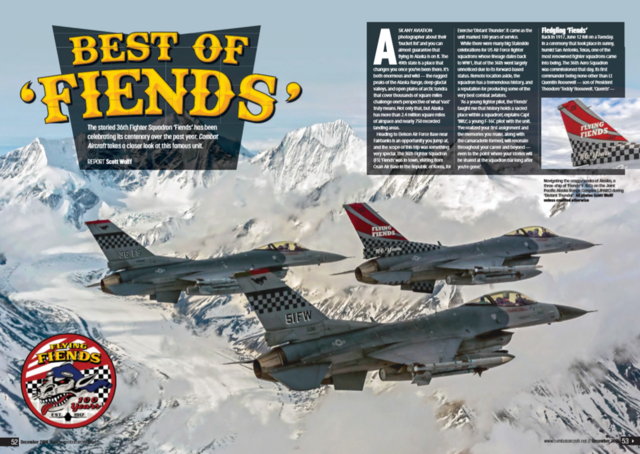 BEST OF 'FIENDS'
The 36th Fighter Squadron 'Fiends' has been celebrating its centenary over the past year. Scott Wolff meets this famous unit on exercise in Alaska
F-35B FORGES ONWARDS
Jamie Hunter reviews a spell of significant gains and a notable setback for the F-35B
FIGHTERTOWN LAKENHEATH
Raptors and Super Hornets descended on RAF Lakenheath in October for a unique exercise with an impressive blend of fighter hardware as Jamie Hunter reports
Pick up your copy now, direct from www.combataircraft.net or in leading newsagents. Alternatively, you can download a digital edition here - bit.ly/2kvgVwt

UK customer? Click here - bit.ly/2NG3Cbz - to find your nearest stockist.