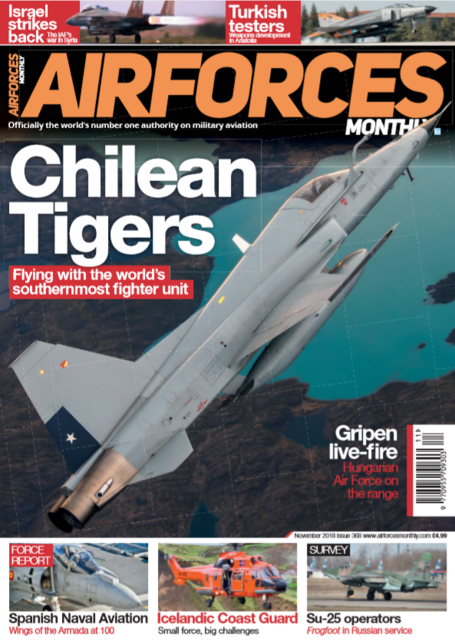 FEATURING:
Fighters at the End of the World
Based at Punta Arenas, near the tip of South America's Patagonia region, the Grupo de Aviación No 12 and its Northrop F-5E/F Tiger IIs form the world's southernmost fighter unit. Santiago Rivas reports on the group, with photography by Katsuhiko Tokunaga.
Hungarian Gripens hit the North
Lt Col István Toperczer watched the Hungarian Air Force's latest exercise in Vidsel, Sweden, to see its Gripens deliver live air-to-ground munitions for the first time.
Sea King ends its Reign
The retirement of the venerable Sea King ASaC7 has finally called time on the type's UK military career. Richard Scott reports from Culdrose.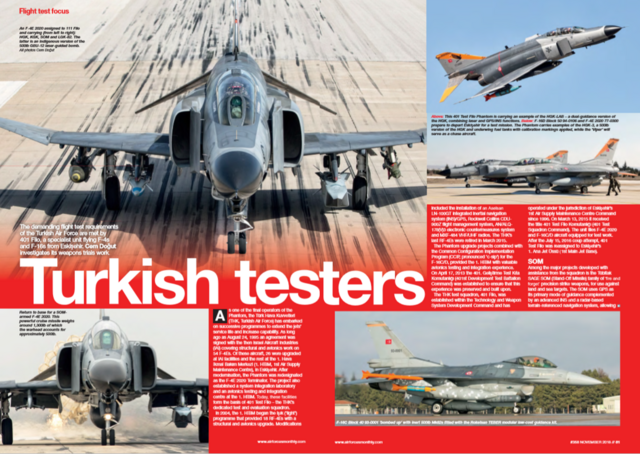 Turkish Testers
The demanding flight test requirements of the Turkish Air Force are met by 401 Filo, a specialist unit flying F-4s and F-16s from Eskişehir. Cem Doğut investigates its weapons trials work.
A Not-so-Silent War
While Israel's activity during the first six years of the Syrian conflict was shrouded in secrecy, over the past eight months many events have been brought to light either by Israeli officials or by the overt nature of its actions. Yissachar Ruas received some insight into the campaign from a high-ranking Israeli Air Force source.
Easy Does It
VMR Belle Chasse are the 'people and parts' specialists of the Marine Forces Reserve. Joe Copalman visited New Orleans to see the operational support airlift squadron at work.
AND MUCH MORE!
AirForces Monthly is

AVAILABLE NOW

for just £4.99 from the Key Online Shop. Alternatively, you can purchase your copy from WHSmith, any other leading newsagent or download your digital copy here.