I have looked through the past threads and cannot find one specifically on the Miles Messenger, although they are of course mentioned in several threads: but perhaps I have missed one.
Anyway, I recently found a photo dating from around 1950 of G-AIEK, which now flies as RG333. I was on the beach at Brancaster, Norfolk, UK with my family and a friend when this (white I think) Messenger landed on the hard sand, so we posed in front of it. At the time it belonged to Arthur Linnell at Wellingborough, according to my records. Apologies for the 2 young boys: at least we did not obscure the registration.
Maybe the current operators could be interested in seeing this photo of what it was like when it was almost brand new (constructed 1946 I think).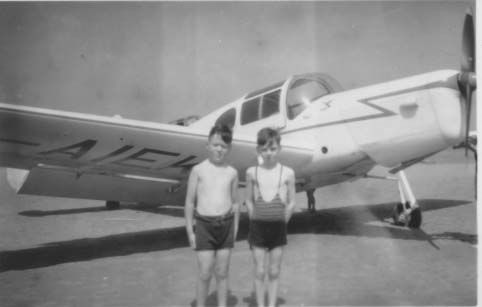 I later saw G-AIEK at Sywell in 1958 and at Le Zoute, Belgium, in 1959, when it was certainly white.
My first flight ever was in another Messenger, from Westwood airfield in Peterborough, soon after. I think it was G-AKKC, that was based at Westwood and that I photographed there in about 1952.