Hi All,
Ronnie, Many thanks for the info always keep an eye on your Facebook you don't half post some cracking imagery......
Mysticpuma,
Wade Meyers been a fan of his for along time, I particularly like his Mission From Debden but I missed out on a print.......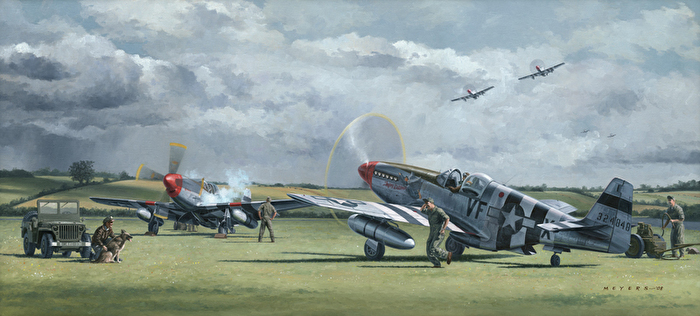 Have always liked Simon Atack and his artwork, can't wait for a proper detailed image of his latest masterpiece Skirmish Over Skegness here pictured with Tony Pickering at the unveiling(Below) What Simon said of the occasion :- "What an honour. Me and my newest work "SKIRMISH OVER SKEGNESS" with three very gallant gentlemen. Three Battle Of Britain veterans. L-R FG. OFF. KEN WILKINSON Spitfire., WG. CDR. TOM NEIL DSO DFC Hurricane ace. And SQN LDR TONY PICKERING DFC Spitfire.... A few, of a very rare few remaining men who were Battle of Britain fighter pilots. Such moments as this are precious."
Geoff.