Hi,
Finally finished this piece only 8 months after I posted a WIP here
, embarrassingly slow to say that least. Some new photos from 1945 necessitated a rework of the ground objects and I decided to go with autos that the fighter pilots would be more apt to drive. With a nod to Michael Turner (one of my favorites), here's "The Birth of the Grovers", all digital using ArtRage Studio Pro.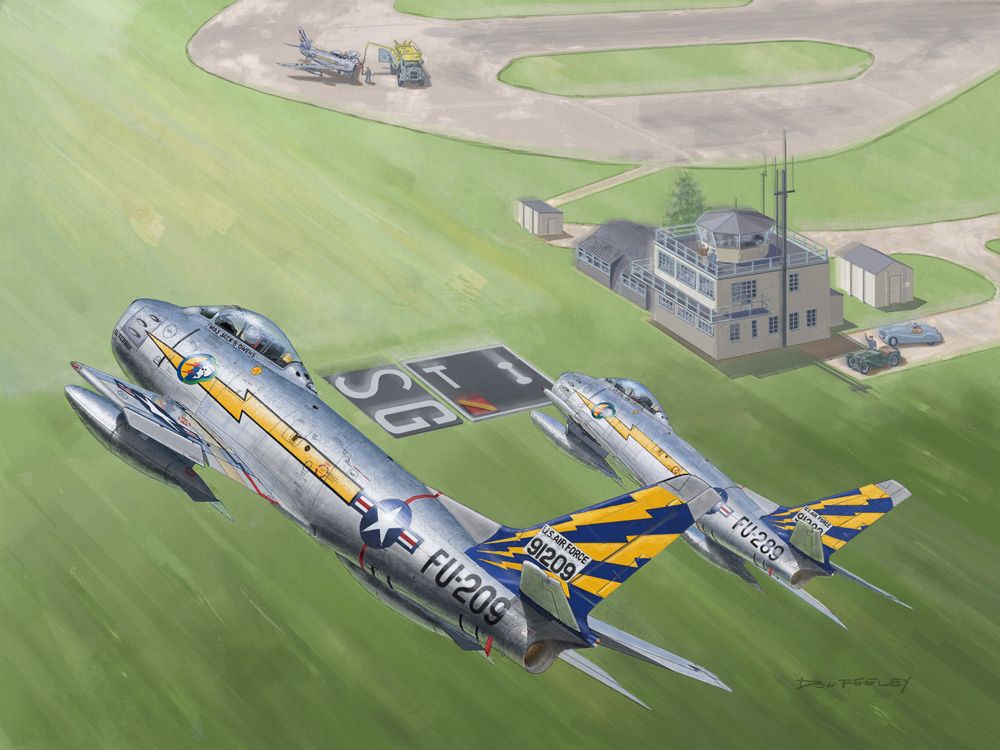 Hopefully I've got some momentum and can aspire to 2 paintings a year
.
Don