Featuring: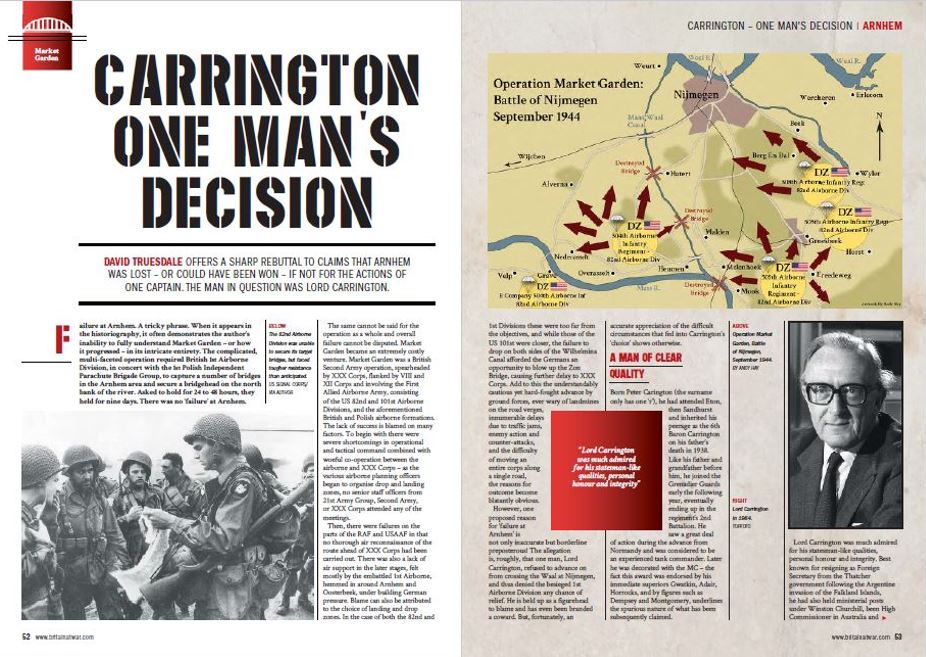 The Original Thunder Run
Richard Doherty explores the operation from the ground perspective, giving a blow-by-blow account of the role of the Guards Armoured Division as the force spearheaded for XXX Corps and charged up the single road.
Bash On! Gough's Force
Richard Doherty also sheds light on the role of the 1st Airborne Reconnaissance Squadron as Major 'Freddie' Gough and his special jeeps scrambled to reach Arnhem bridge and then fell back to doggedly defend the Oosterbeek pocket.
Carrington: One Man's Decision
David Truesdale analyses the precarious and controversial position facing one British junior officer, Lord Carrington after crossing Nijmegen Bridge. Could the entire Arnhem plan have fallen down on the judgement of one captain? Don't hesitate to let us know what you think: contact @britainatwar.com
And Much More!

Pick up your copy now direct from www.britainatwar.com or in WHSmith and leading newsagents.

Alternatively, you can download a digital edition here - https://bit.ly/2jtkBOm