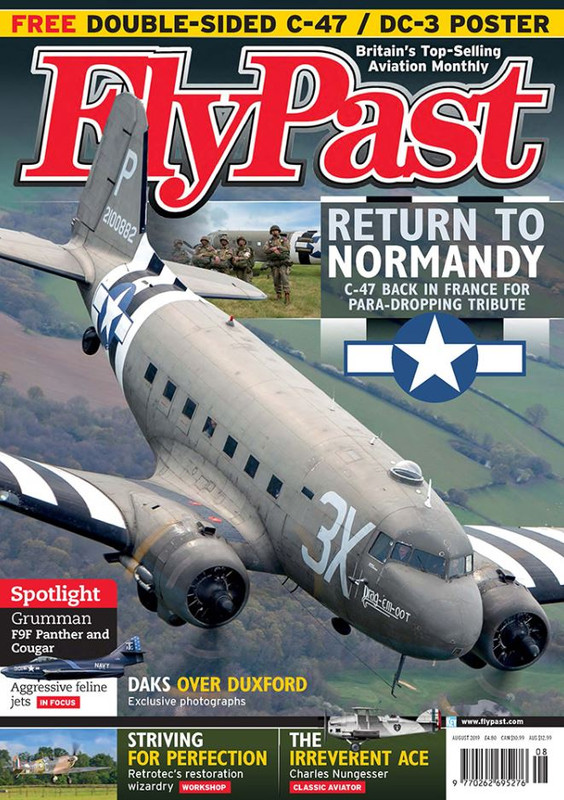 In this magazine: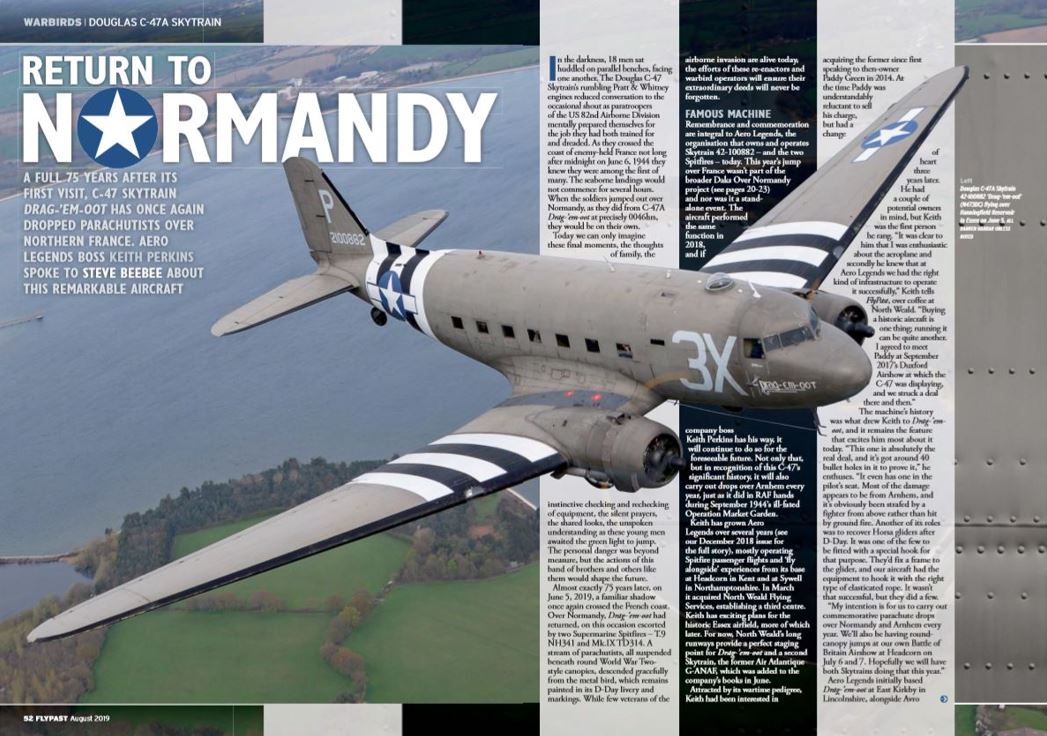 Skytrain to Normandy
A full 75 years after its first visit, C-47 'Drag-'em-oot' has once again dropped parachutists over northern France. Aero Legends boss Keith Perkins spoke to Steve Beebee about this storied wartime veteran.
Pacific legend
'Kiwi' fighter pilot Guy Newton and his squadron of Curtiss Kittyhawks helped to break the Japanese stranglehold on the Solomon Islands, as Andrew Thomas explains.
Canadian Harvards
Linda Brimson shares the story of the Canadian Harvard Aircraft Association, and its efforts to keep the classic trainer alive
And Much More!
FlyPast August issue is available now from WHSmith and all other leading newsagents for just £4.80. Alternatively, pick up your copy with FREE P&P from our online shop or download a digital edition from www.pocketmags.com, simply search 'FlyPast'.