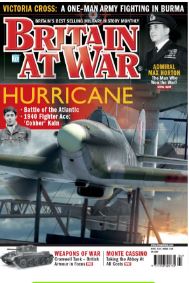 In this magazine: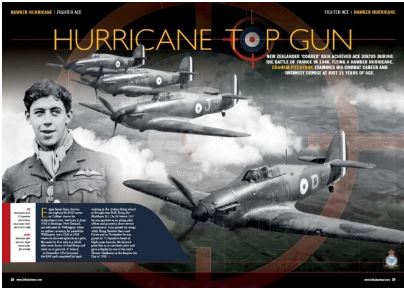 Hurricane Top Gun
Graham Pitchfork examines the combat career and premature death of New Zealand master pilot, 'Cobber' Kain, hero of the Battle of France and the RAF's first 'ace' of the Second World War.
One-Man Army
Steve Snelling tells how one British soldier became an improbable hero following his desperate and stalwart defence in a VC-earning action in Burma.
The Storming of Monte Cassino
Operation Diadem finally, after the fourth attempt, dislodged the tenacious German defenders from the slopes of Monte Cassino and the ruined abbey. Richard Doherty examines how British XIII Corps broke the deadlock.
And Much More!

Britain At War April issue is available now from WHSmith and all other leading newsagents for just £4.90. Alternatively, pick up your copy with FREE P&P from our
online shop

or download a digital edition from

www.pocketmags.com.