Featuring: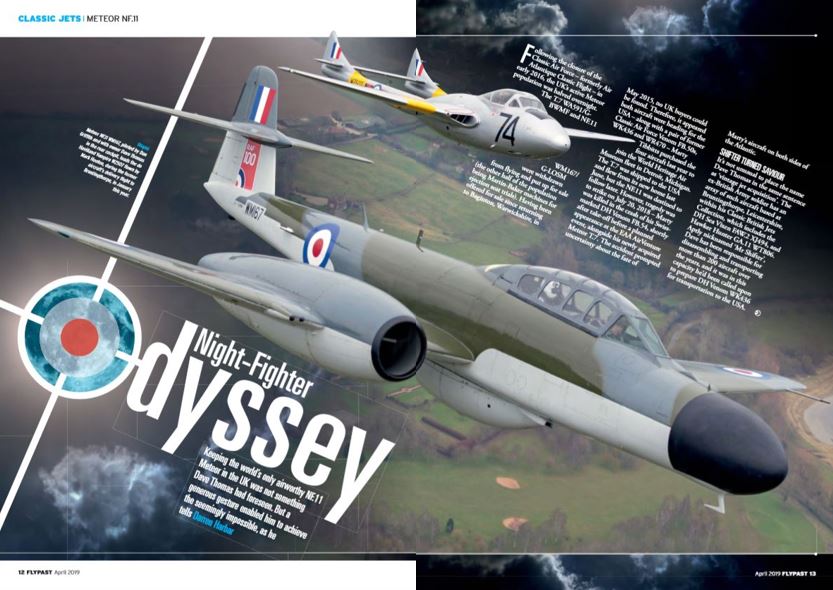 Trail of the Meteor
Dave Thomas has succeeded in keeping the world's only airworthy Meteor NF.11 in the UK. Darren Harbar recounts an extraordinary story.
Hornet Moth
Matthew Willis reflects on test pilot Duncan Menzies' relationship with Hornet Moth G-ADND and goes flying in the aircraft.
Treasure Trove
Editor Chris Clifford visits a prolific aviation artefact hunter, whose collection is arguably one of the most impressive in private hands.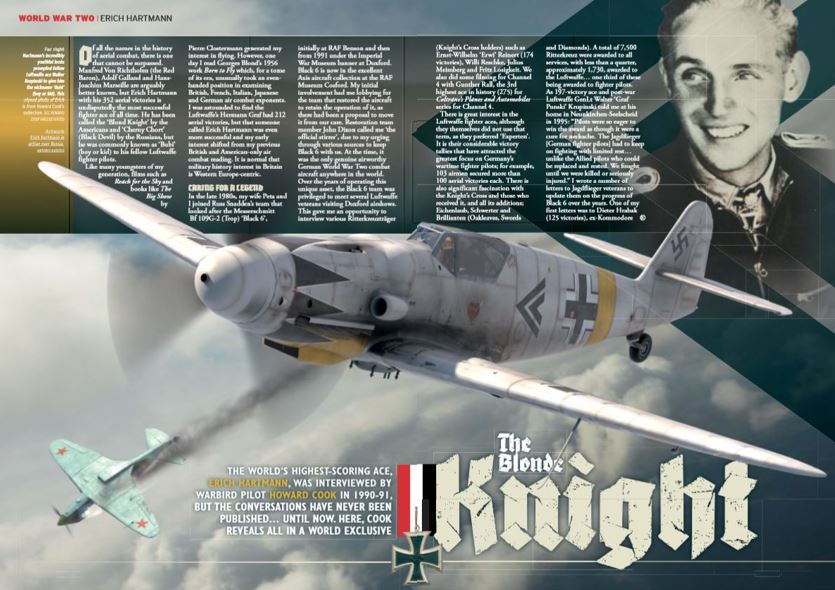 Ace of Aces
Luftwaffe legend Erich Hartmann was interviewed by warbird pilot Howard Cook in the early 1990s, but the conversations have never been published … until now.
The Last Dogfights
The final air engagements of World War Two over the Pacific are examined by Donald Nijboer.
Victor Tragedy
The catastrophic loss of the Victor B.2 prototype XH668 in 1959 is outlined by Andrew Brookes.
FlyPast's April Issue is

Available Now!

Pick up your copy from WHSmith and other leading newsagents. Alternatively, you can purchase your copy here or download a digital edition here.