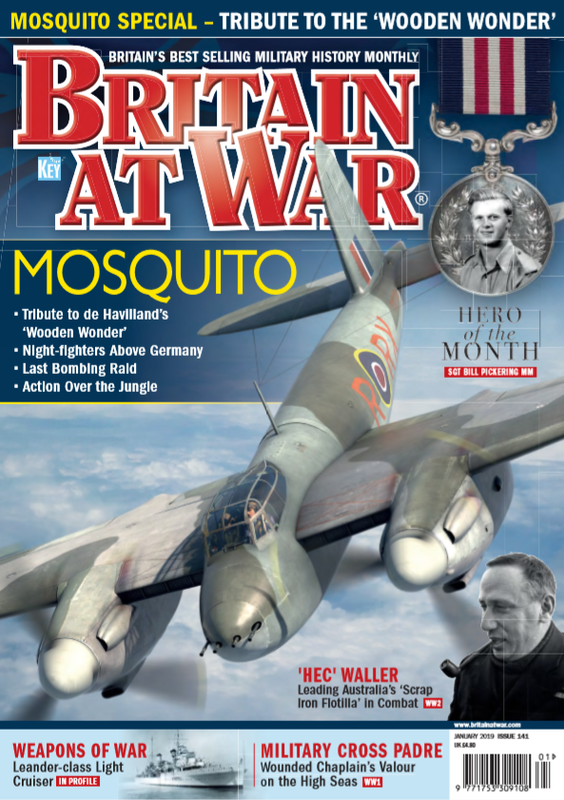 Featuring: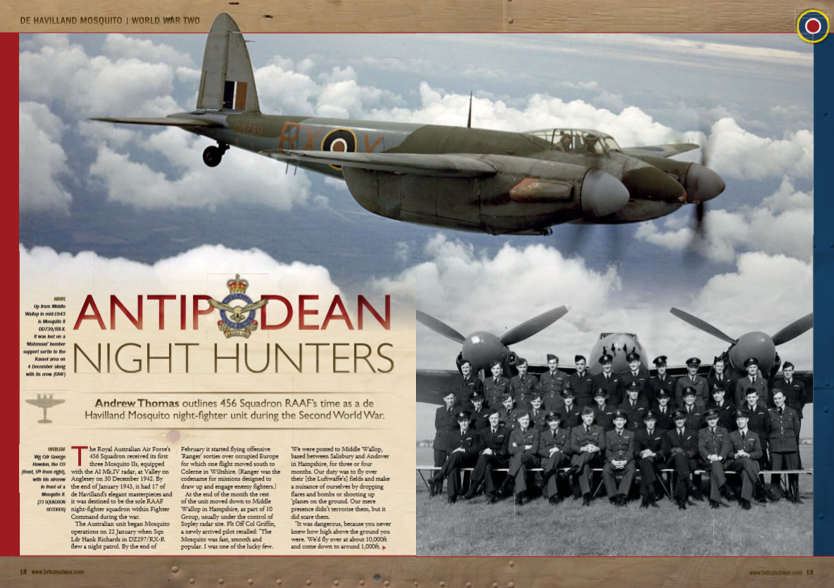 Antipodean Night Hunters
The role of 456 Squadron Mosquitos is outlined by Andrew Thomas as the RAF's night-fighters and Luftwaffe bombers battle in the darkness.
Mosquitos Over the East Indies
The RAAF's hazardous Mossie photo reconnaissance sorties over the Japanese-held Dutch East Indies are profiled by Tom Spencer.
The Last Raid
Andrew Thomas describes the raid in which 608 Squadron's Mosquitos released the last bombs over Germany during the Second World War.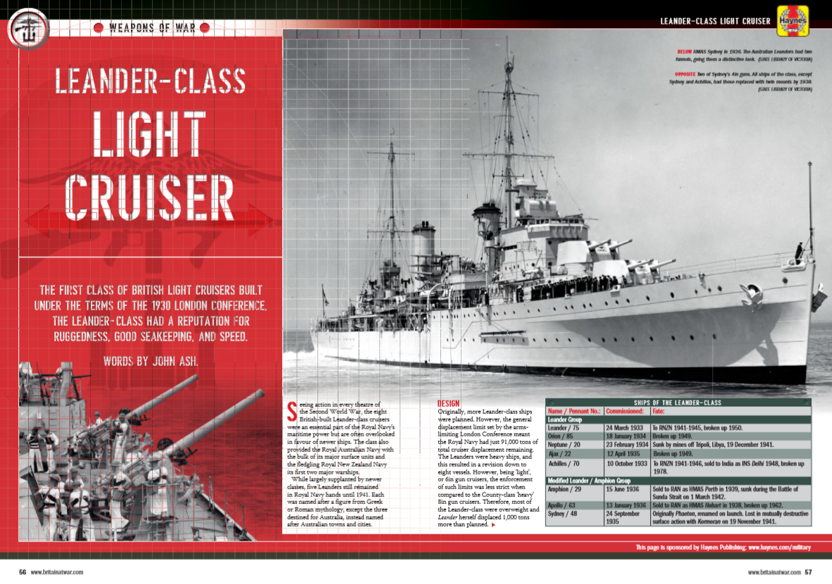 Weapons of War: The Leander-class Cruiser
John Ash profiles the Leander-class light cruisers, a rugged set of ships that were involved in some of the Second World War's best-known actions.
Escape and Evade
Alex Bescoby and Andrew Bird take up the story of an RAF Dakota crew shot down during the last days of the Second World War and describe how they escaped the Japanese through the Burmese jungle.
Snapshot from the Azores
Chris Goss tells of the 'peaceful invasion' of the Azores when in 1943 British forces landed on the islands to both guarantee Portuguese sovereignty there and establish a major U-boat hunting air base.
Britain at War's January Issue is

Available Now

! Pick up your copy from WHSmith and other leading newsagents. Alternatively, you can purchase your copy here or download a digital edition here.