Well, to say I was slightly grumpy (as were the team when I told them) would be a bit of an understatement. We don't do these things, just to have to re-do them because of some clown. Explanations and apology will be sought... Anyway, using the magic of my tablet and free hotel Wifi I should be able to bring you pictures... Firstly the removed scab patch, and the reason it was patched in the first place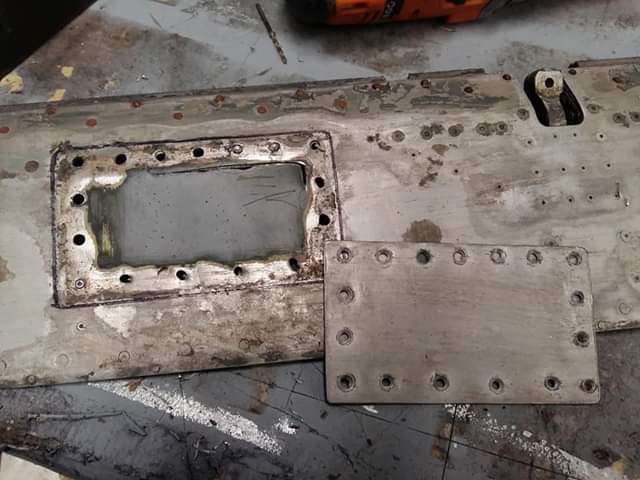 The new, flusher fitting patch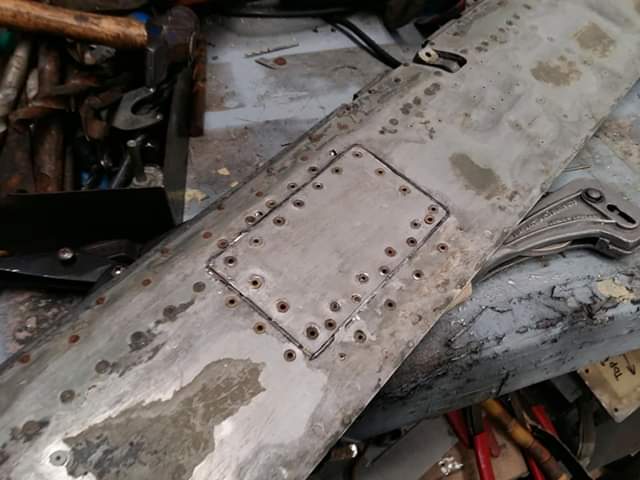 After some tidying and fettling the whole upper surface of the tab was primed
It was around this point i discovered the anger-inducing damage to the rudder...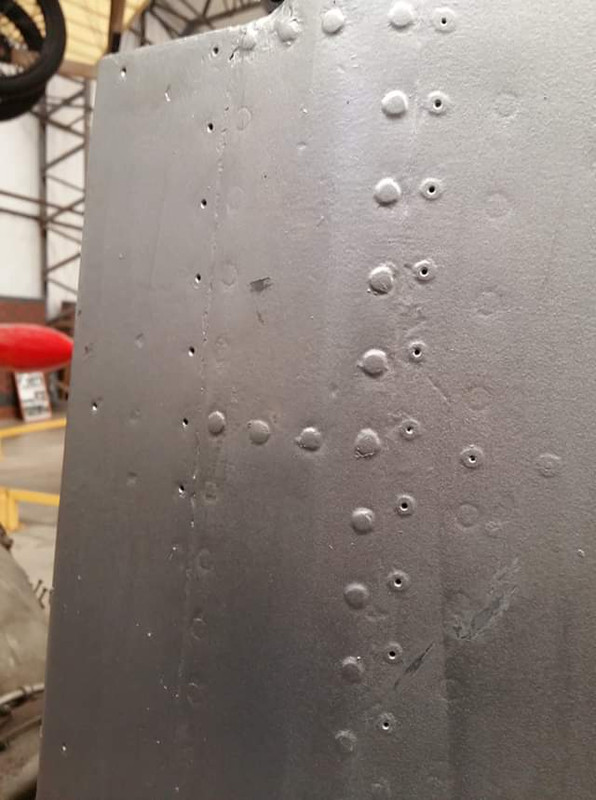 So, the damage was rubbed back, the stencilling masked off as I really didn't want to have to ask Laura to spend another half day redoing it unless it was really necessary, then it was back out with the roller and silver paint.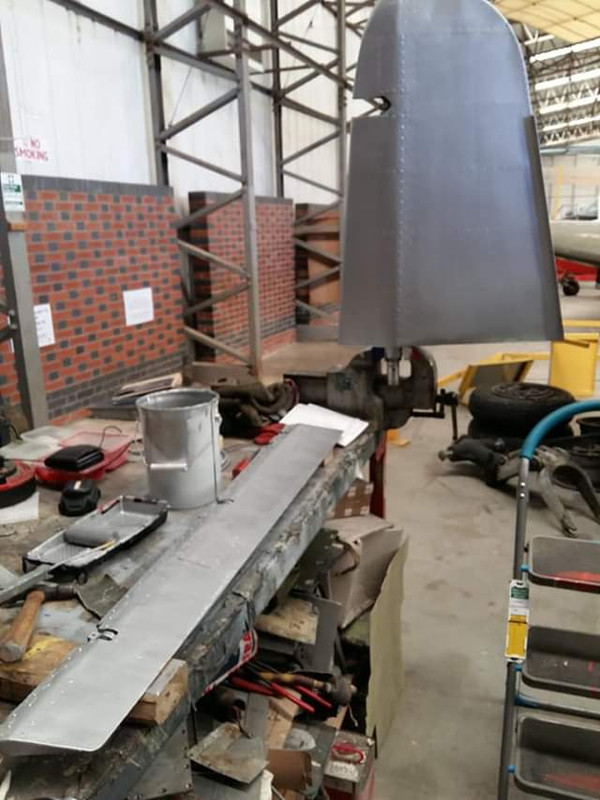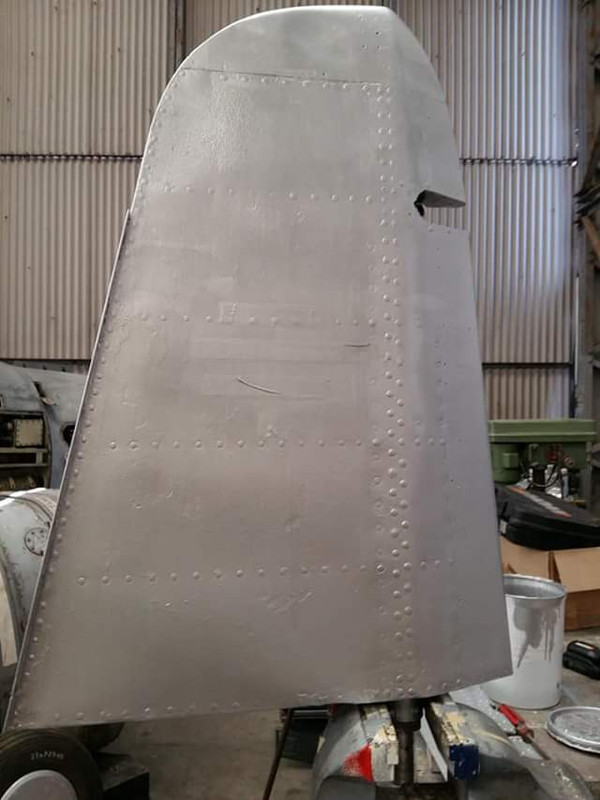 demasked, it didn't look bad...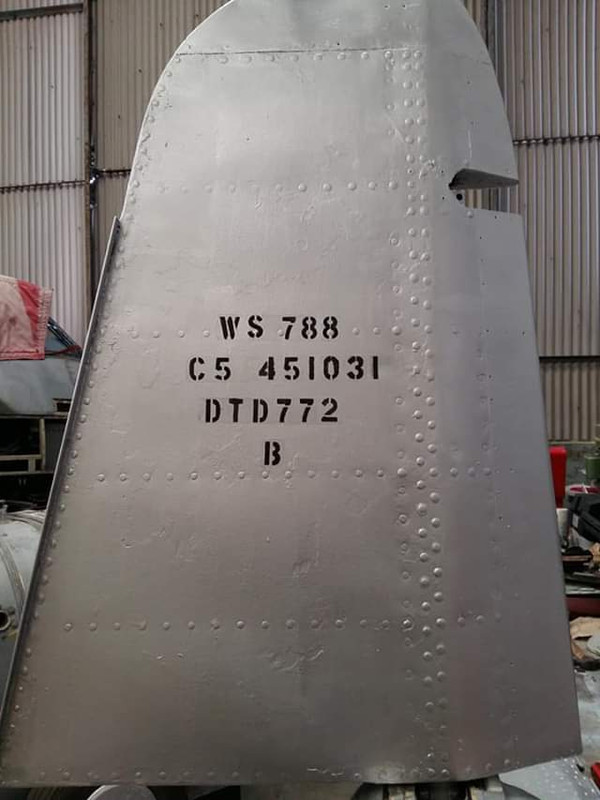 but close up there's a masking step that I hope will polish out once the paint has hardened properly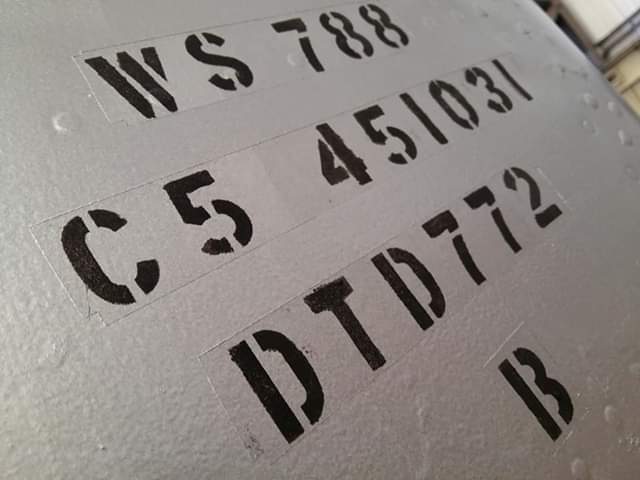 It's come out OK, but it really shouldn't have happened. And rather than being on display, we've had to mummify it now for its own good.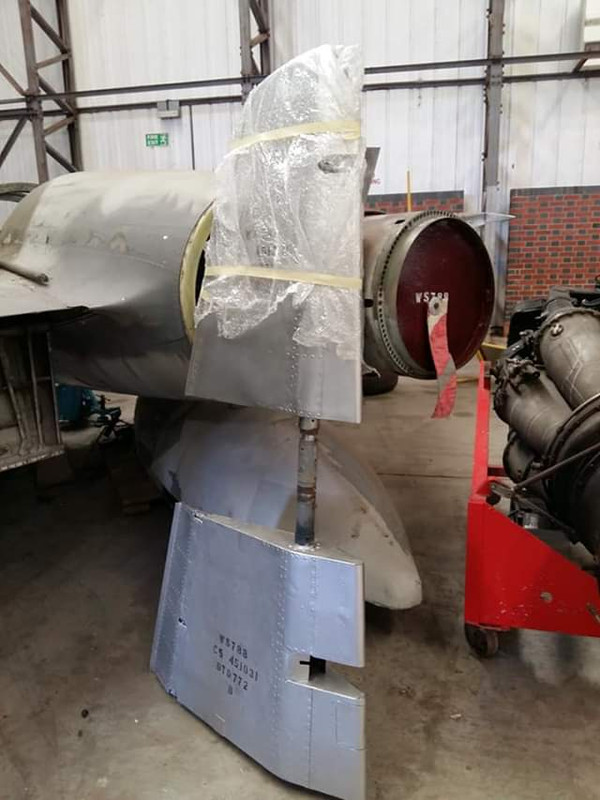 Anyway the trim tab then went back on the aileron...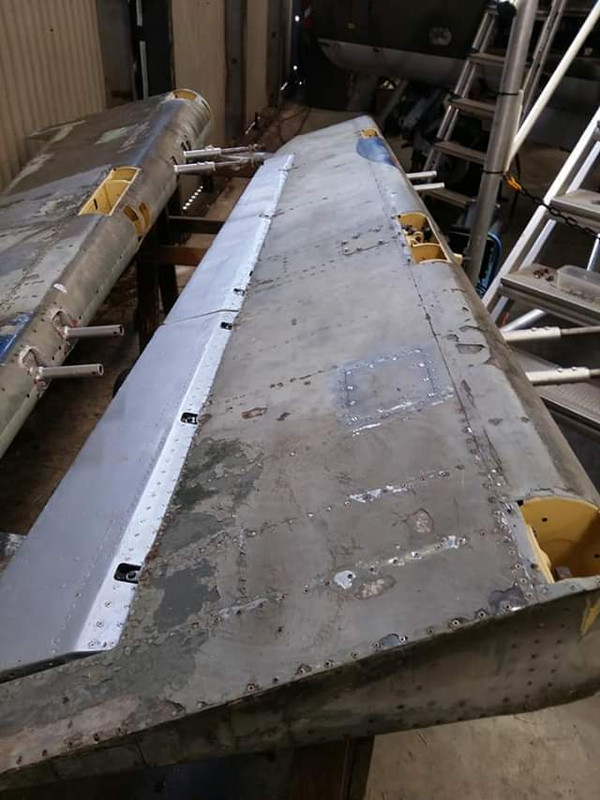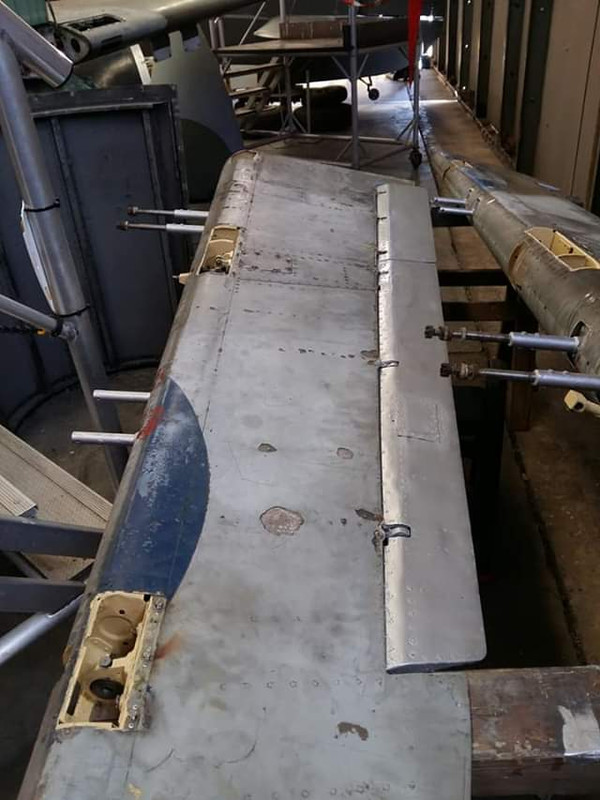 And looks rather nice! Last job of the day for me, I refitted the door for the canopy opening switches, and started removing the panel as it needs some TLC and the isolator switch is snapped and needs replacing.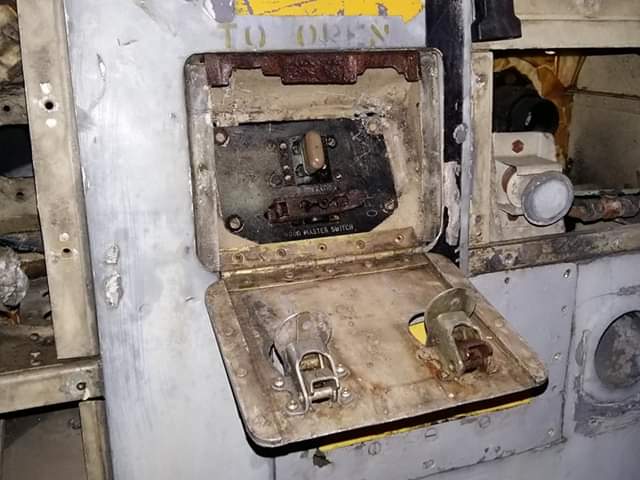 That's it for this week. Hopefully normal service in the Naughty Corner will resume next Sunday!