Side bars in progress
This shows the starboard bar without its components. A groove for the swiveling bracket of the front cartridge stop still needs to be added.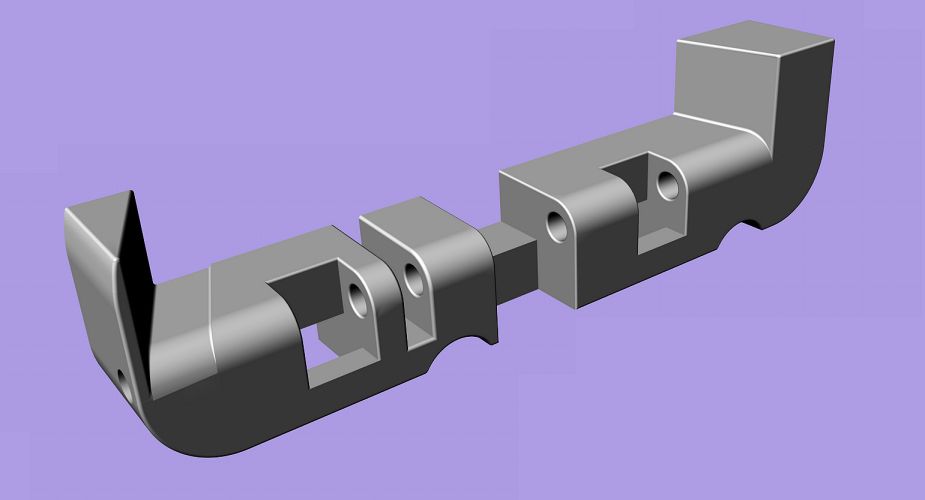 This shows the bar with its components. There is still work to be done on the retaining pawl. The pawl is shown on the same side as the rear cartridge stop for convenience. It should be on the opposite bar.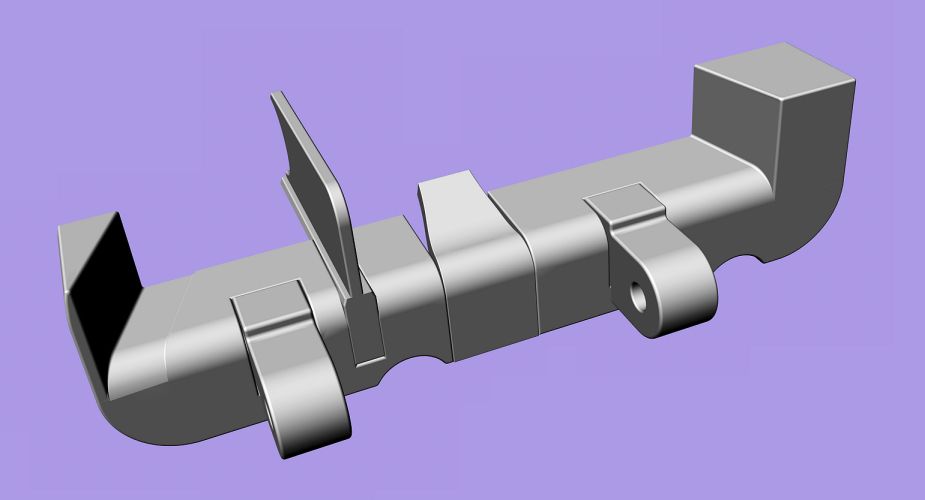 The interior view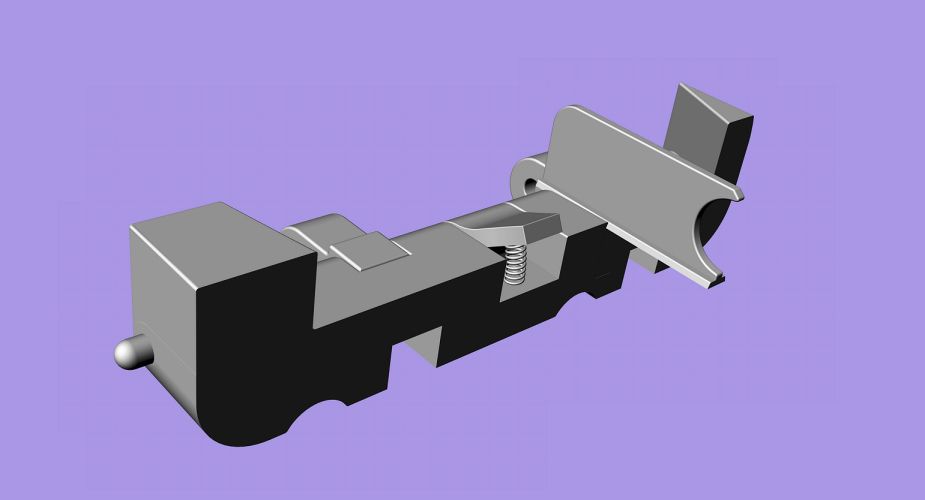 This shows the filling piece which goes on same side as the rear cartridge stop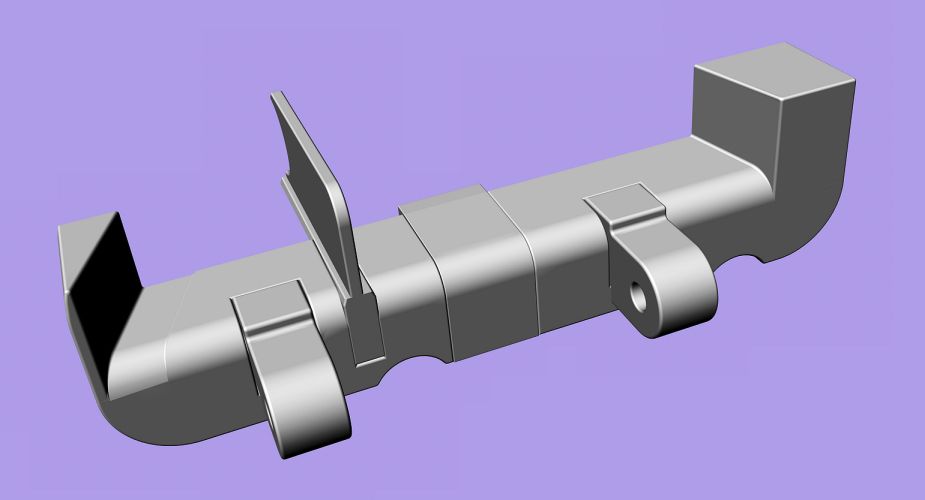 Clockwise from the top left, this shows the components:
retaing pawl
rear cartridge stop
two ammunition box lugs
locking pin without wire safeties
filling piece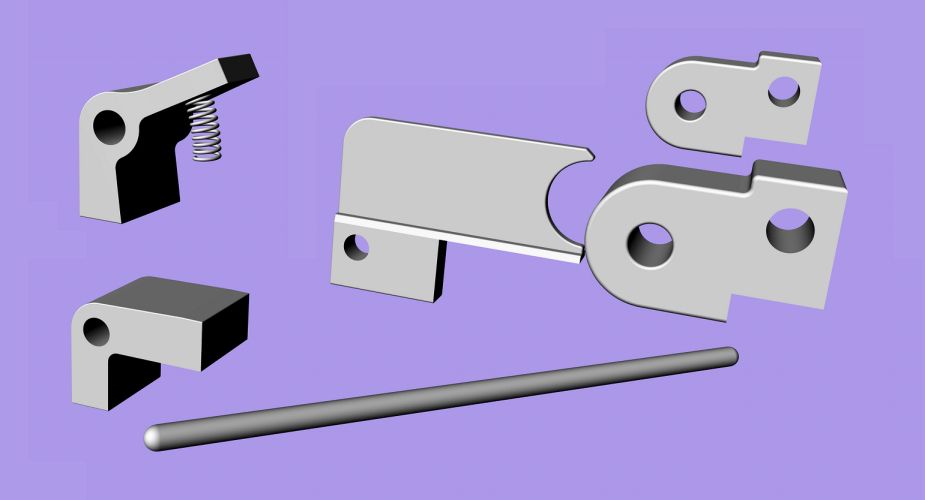 mike