I was extremely pleased to have been able to attend a day of remembrance in the small eastern Dutch town of Hellendoorn this week.
It was seventy years to the day, the 15th October 1943, when a 158 Squadron Halifax, W1108 NP-E-easy crashed after being shot down on the return flight from Cologne, the crews first operational flight.
The aircraft fell victim to a Bf110-F-4, belonging to III/Nachtjagdgeschwader 3 based at Venlo on the Dutch/ German border, and flown by Oblt Manfred Meurer and his radar/radio operator, Oberfeldwebel Gerhard Schiebe. This was their eighth night bomber victory and went on to shoot down 63 British four engined aircraft until they collided with a Lancaster over Mannheim in 1944.
The crew were Pilot
413831 Sgt Weiland Fairfax Ensor
from New Zealand,Flight Engineer
962190 Sgt Ernest George Edwards RAFVR
1072725 Navigator/Airbomber Arthur E Bell, Navigator aged aged 30
.
1330183 Sgt Roy B Fernie, 1385252 Sgt Stanley George Jenner Air Gunner aged 20
,
980188 Sgt Ronald Jones Air Gunner
and
1324368 Sgt William Charles Warne, Air Gunner
.
Sgt Roy B Fernie managed to bail out and landed some 15 kilometres away, Sgt Stanley George Jenner Air Gunner baled out too late and died in the arms of a fireman who was quickly on the scene. The rest of the crew died in the aircraft when it ploughed into a small field one kilometre from the town.
The nephew of Sgt Ernest George Edwards RAFVR, Trevor Edwards 72, myself, and a group of representatives from Cheshunts 'Lodge Of The Legion' were able to mark the day with help from fellow British ex pat Melvin Chambers who lives in the area of the crash site. We gave a small talk on the fate of the aircraft to the local PC Basisschool in Hellendoorn.
A small wreath laying service took place at the towns Cemetery where another crew of a 158 Squadron Halifax also lay. Another small service took place at the crash site itself later in the day after meeting and talking to many local people about the event at the Memory Museum in Nijverdal.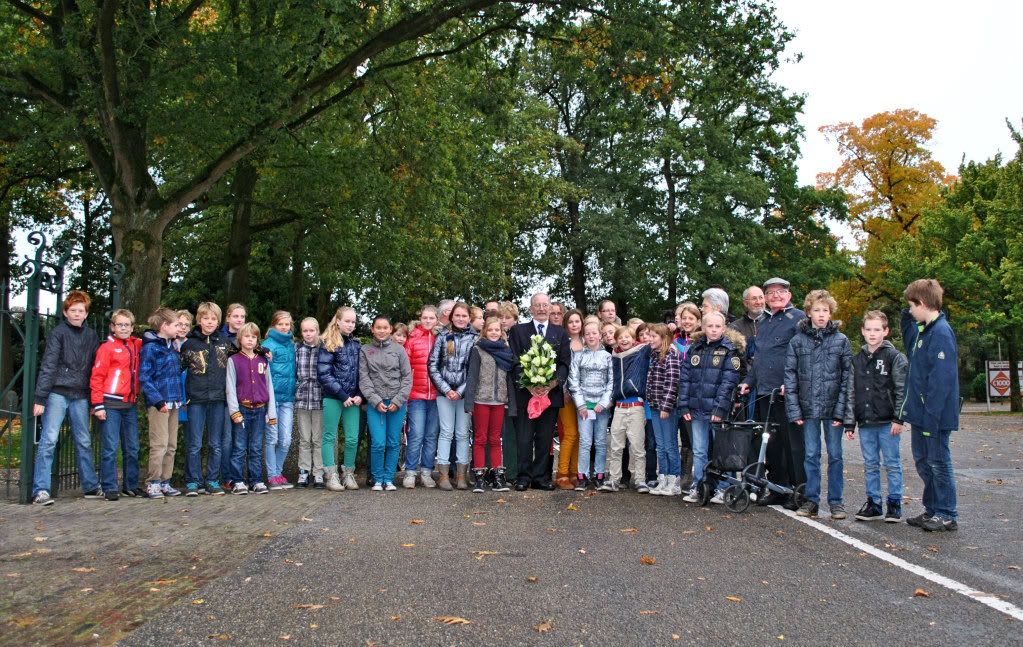 The children lay flowers on the graves of the crew.
Trevor Edwards beside his Uncles grave.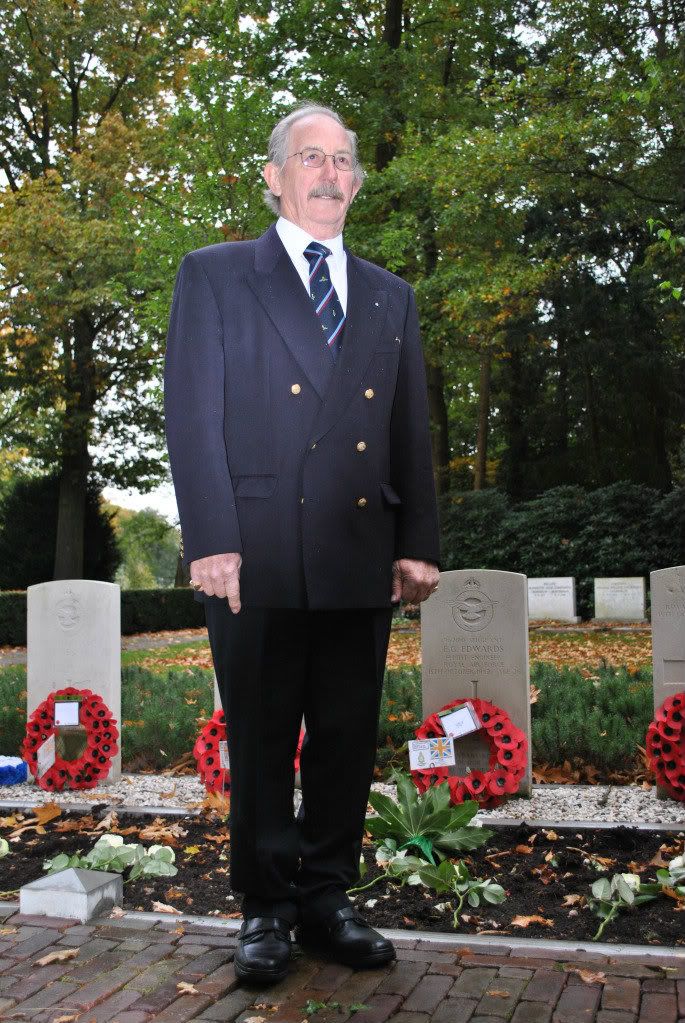 Three of the witnesses of the crash who were small children at the time, the Halifax almost hit the house they were living in.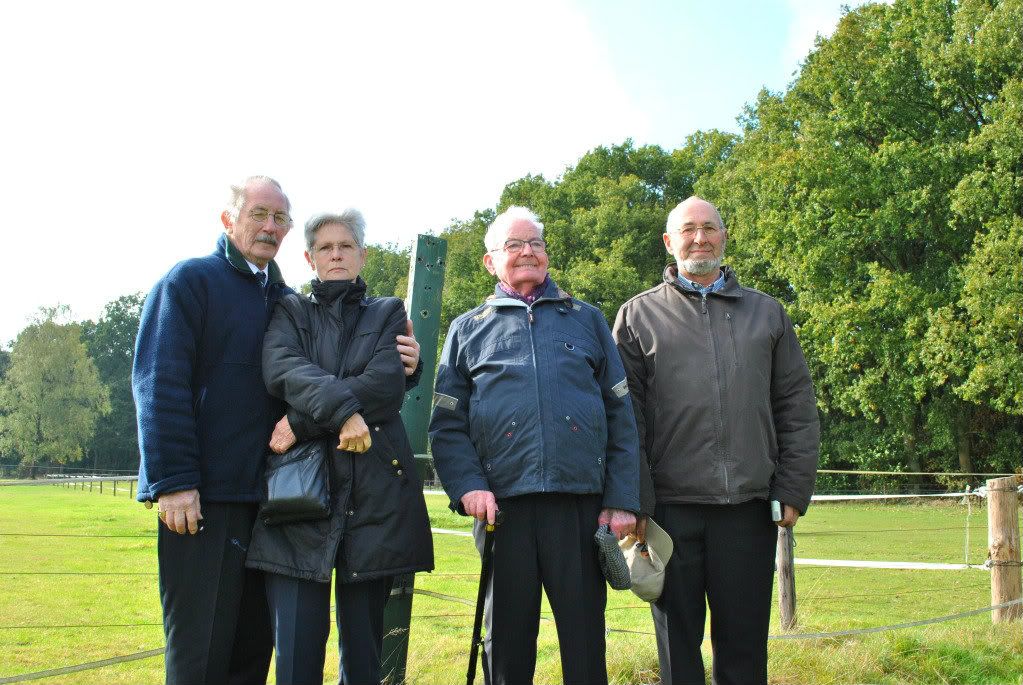 With a sad heart I must report the death of my good friend Trevor Edwards, he died while flying his beloved microlite aircraft in 2015.