G'Day Boys and Girls,
I have the mortal remains of Avro Avian Mk III VH-UHC (G-AUHC) that I am currently rebuilding to fly here in Oz. Not much remains of the wooden structure, but I do have a number of the metal fittings, the main undercarriage (including wire wheels) and a large number of original factory drawings. I also have two very incomplete ADC Cirrus Mk II engines.
I am looking for the following for this project:
A complete ADC or ACE Cirrus Mk II
Is there such thing as a parts catalog and overhaul manual for this engine? I have a service manual already. Do drawings exist to support this engine?
A 1st World War Mk V Oil Pressure Guage
Avro type turnbuckles - 4 and 5mm
Magneto switches like this, or at least a part number: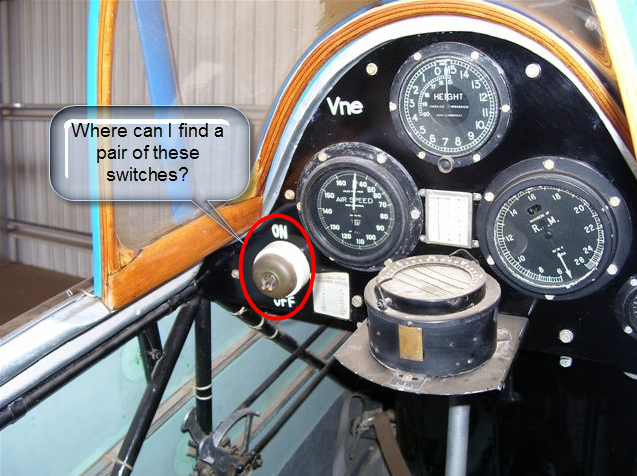 Arthur Withy photo