On 7th September 2005 we had a spotting trip to Brussels. Mainly this was so I could get an IB CRJ on video, but I also photographed other aircraft as well. My camera is a small zoom compact, so I can't get the same close ups and details that other photographers get with planes, but I did my best. Photos taken with sport mode, weather very hot and sunny. All aircraft are approaching to land on 25L.
Belgian Thomas Cook.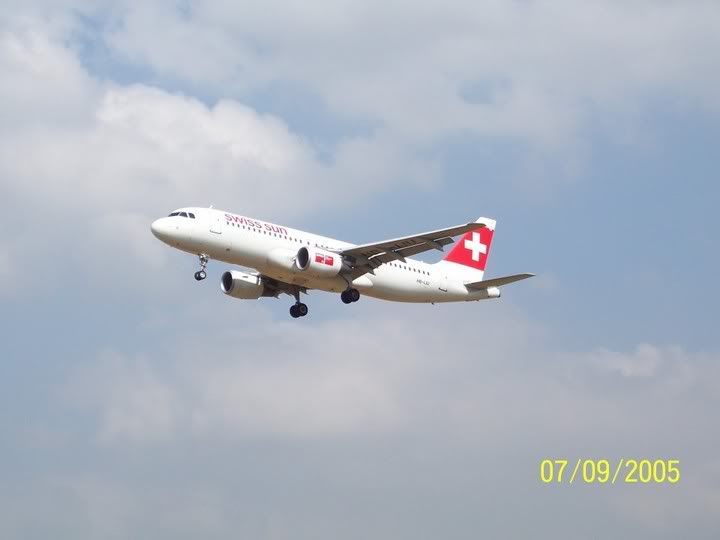 Swiss Sun. I didn't notice the Sun bit until I enlarged the photo after.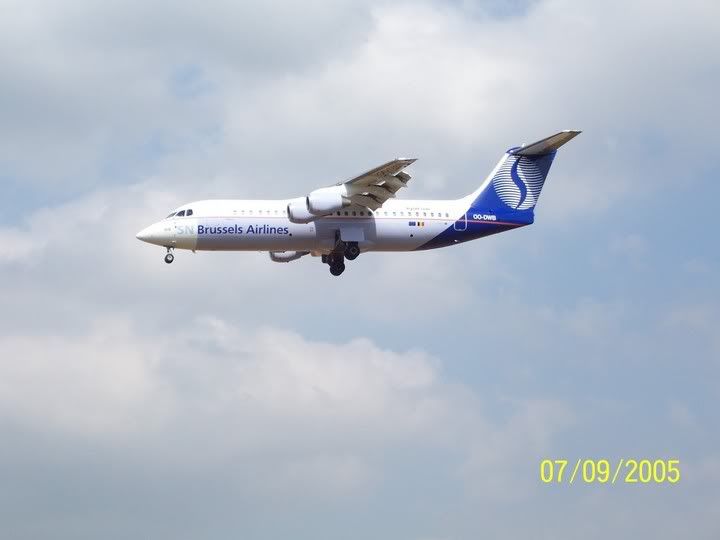 SN Brussels Airlines ARJ100.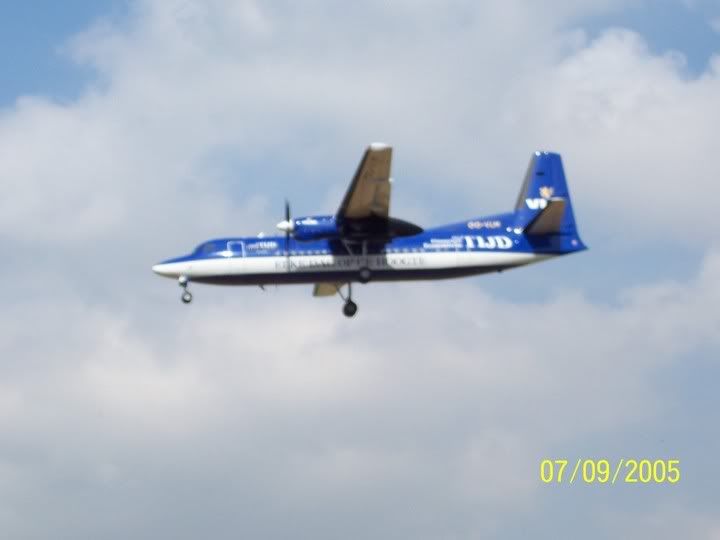 VLM's logojet OO-VLM. My first VLM bagged on finals to BRU, usually I get them at LCY.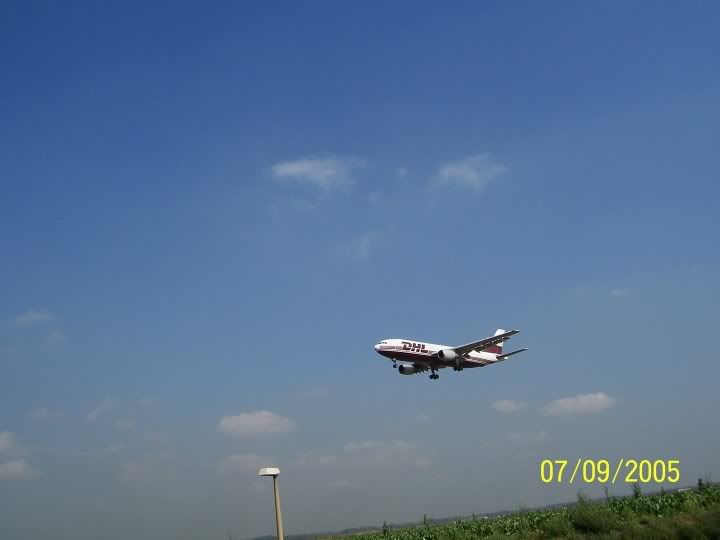 DHL comes into view.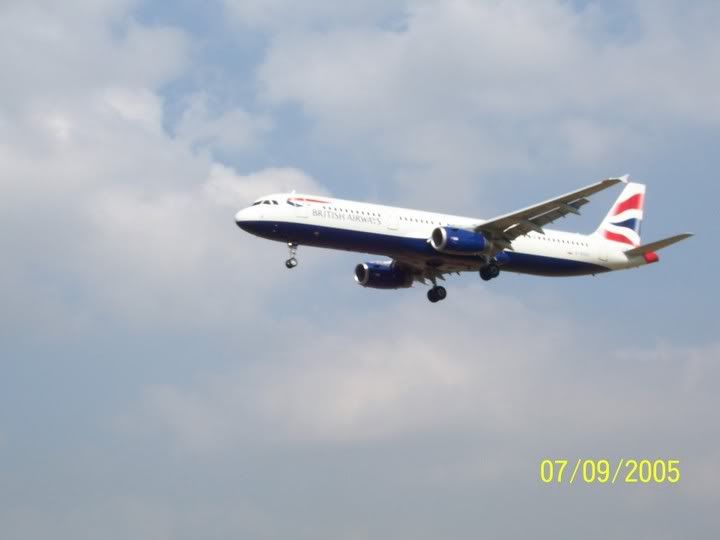 I've bagged loads of BA Airbuses, but never one in flight before.